Surf Camera
---
The Surf Zone Camera provides continous images of the surf zone over the MISO instrument frame. It is elevated approzimately 10 meters off the ground, and is positioned outside of the Marine Operations building at the Naval Postgraduate School.
Click here for real time video images of the MISO underwater camera (right panel) looking along the MISO frame, and the Surf Camera (left panel), to see the current inner shelf and surf conditions.
---
Image from Surf Camera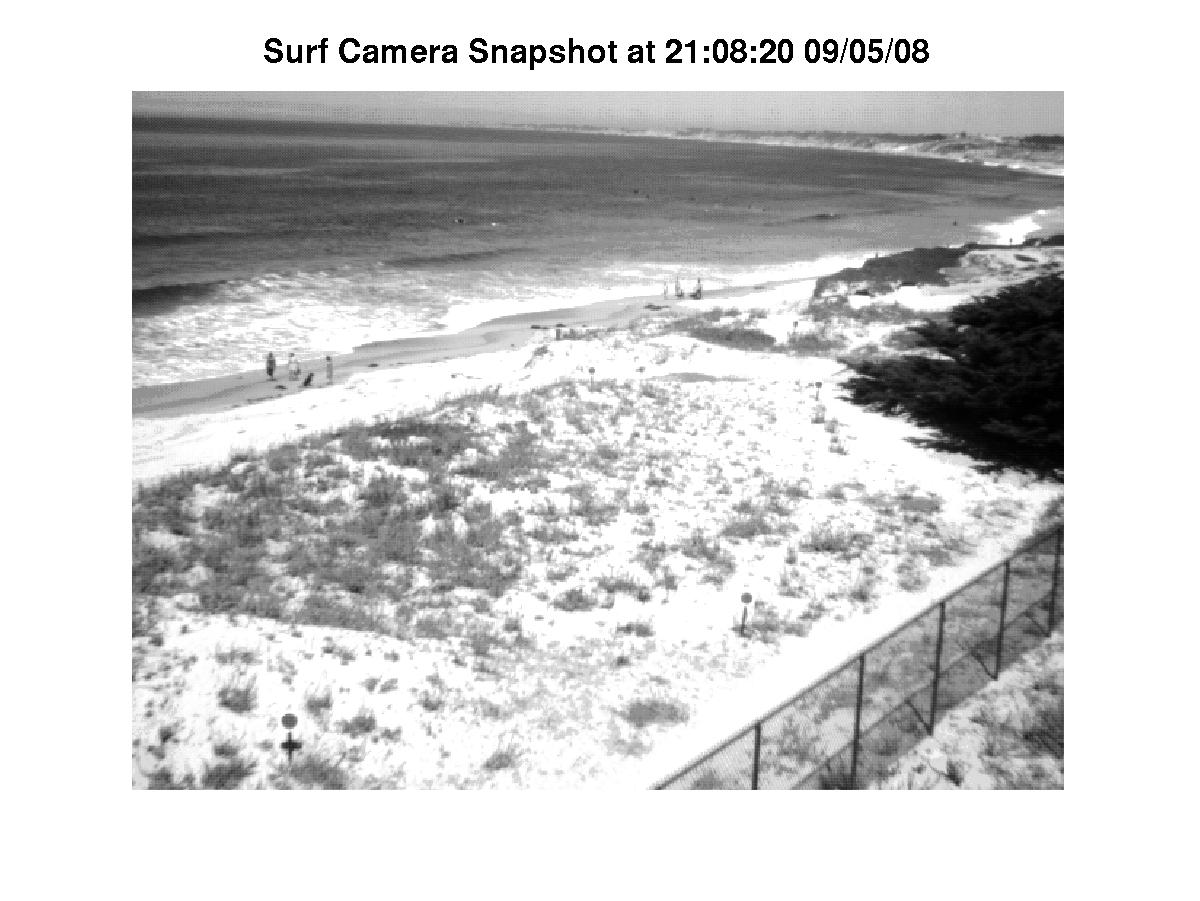 Rectified Timex Image from Surf Camera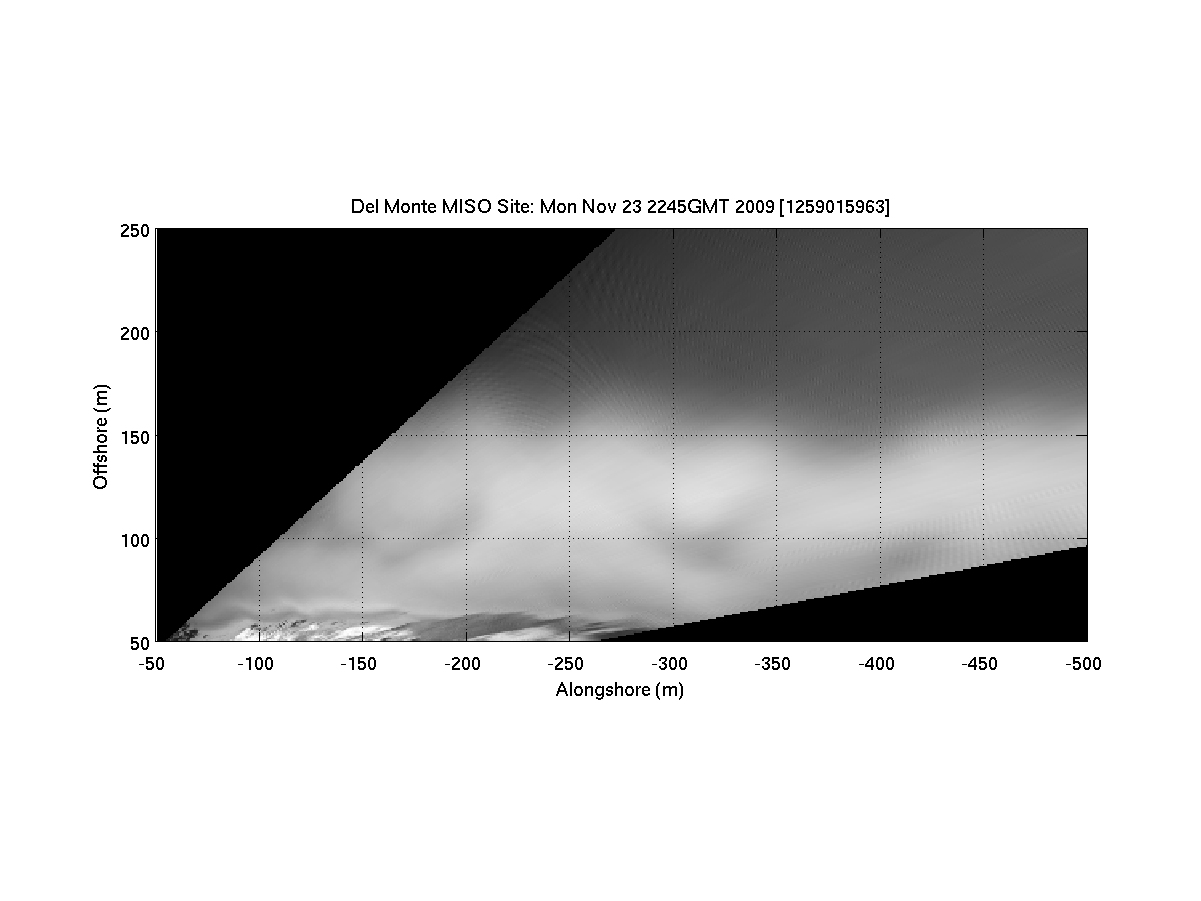 Last Reviewed: November 2005
stanton@nps.edu
Disclaimer
Privacy and Security Notice
Disclaimer for External Links

Material contained herein is made available for the purpose of peer review and discussion and does not necessarily reflect the the views of the Department of the Navy or the Department of Defense.
---
Data Disclaimer
Back